Meet the Board of Directors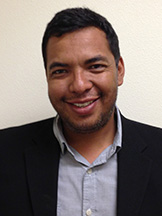 Carnell Chosa, NMSLF Board Member
Carnell is from Jemez Pueblo, New Mexico. He co-founded and co-directs The Leadership Institute, a project of the Santa Fe Indian School. His work focuses on developing innovative programs for youth and community through a new engagement lens that link individuals to community in meaningful ways. In 2013, Carnell received a Luminaria Award from the New Mexico Community Foundation for this work. He is a recent Kellogg Community Leadership Network Fellow and an Ambassador through Americans for Indian Opportunity. He received his BA from Dartmouth College, his Masters from Harvard University's Graduate School of Education and his doctorate from Arizona State University's School of Social Transformation. Carnell currently serves on the Chamiza Foundation Board, Three Sisters Kitchen Advisory Board, International Folk Art Alliance Advisory Board and the Doris Marner Scholarship Fund Advisory Board. His personal interests include time with family, gardening, internet research, and silversmith.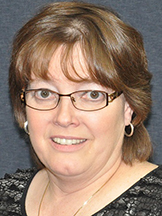 Sandy L. Farrell, NMSLF Board Member
Sandy is a graduate of the University of Kentucky earning a Masters of Library and Information Science, and also holds a Bachelor of Science in Geology degree from another Kentucky university. While a graduate student, she co-authored an annotated bibliography on oil shales with the then University of Kentucky geology librarian. She spent several years working as a scientific research librarian employed by a chemical company performing specialized database searching. Later Sandy authored several academic articles pertaining to library instruction during more than twelve years as an academic librarian, and also achieved full professor status. Sandy has also worked in several public libraries and has been the director of Hobbs Public Library in Hobbs, New Mexico since 2011. During that time she helped lead the library through a major renovation and remodel of their building in 2012-2013.
Alison Freese, NMSLF Board Member


Alison received a PhD from UNM in American Studies with a specialization in Southwest Ethnohistory in 1990. She then worked as Information Specialist at UNM Native American Studies (NAS) for six years, where she began collaborating with tribal libraries in New Mexico as a part of NAS outreach efforts to tribal communities. From there she went to the New Mexico State Library as Tribal Libraries Consultant for five years and enjoyed working with New Mexico tribal libraries on a variety of state-funded programs to improve their collections and services. In 2003, she moved to Washington, DC, to become the Senior Program Officer for Native American Library Services at the Institute of Museum and Library Services, where she had the privilege of working with tribal libraries across the country. Alison retired in 2013 and moved back to New Mexico in 2018. She now volunteers her time with some of the local tribal libraries and continues her longtime volunteer hobby of photographing shelter cats to improve their chances of adoption.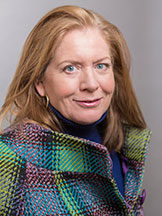 Moira Gehring, NMSLF Treasurer
Moira has served as Treasurer of the Friends of the Santa Fe Public Library since 2012 and oversees budgeting, accounting and investments. She has also developed and produced a wide range of events on behalf of the Friends, including The Future of Reading and Publishing featuring James McGrath Morris, The Future of Libraries, a panel discussion, Making Friends, a state-wide conference for New Mexico Library Friends organizations, and The Happy Hour Author's Book Club, a bi-monthly book club featuring both local and national authors. A Santa Fe resident since 2009, Moira is the founding principal of Moving Through, LLC, an estate disposition and downsizing firm and provides a full range of services, from inventories and appraisals to estate and Internet sales. A native New Yorker, Moira graduated from Brown University and has worked in corporate communications for a number of financial institutions, including Morgan Stanley Co., Inc., Chemical Bank and New York Life Insurance. She has also produced television programming for Time Warner Ventures, Inc., documentaries for Linda Ellerbee's Lucky Duck Productions and has written for a range of publications, most notably Health and Vermont magazines.
Jeffrey Krenzel, NMSLF Board Member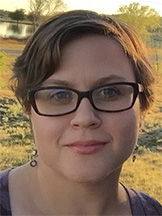 Erin Loveland, NMSLF Board Member
Raised in Roswell, Erin is the Library Director at the Artesia Public Library in southeast New Mexico. In 2010, she moved to North Carolina where she fell in love with public libraries. She obtained her Masters of Library and Information Science degree from Drexel University while working as an adult reference assistant at a small library. After graduation, Erin received the title of Adult Programming Librarian for the Alamance County Public Libraries system in North Carolina, where she implemented innovative programs that supported the idea that libraries are community centers. Since 2015, she has worked at Artesia Public Library. First, as the Teen Services Librarian where she built the program from the ground up and now as director. Erin is an active member on committees and boards at the national, state and local level. Current memberships include the adult and teen summer reading manual committees for the Collaborative Summer Library Program, Artesia Art and Cultural District Committee, The Northern Eddy County United Way Board of Directors, and the Event Planning Committee of Artesia.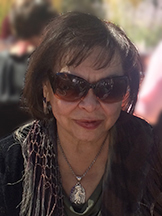 Elizabeth Martinez, NMSLF President
Born and raised in Southern California, Elizabeth has many firsts in her life being Chicano/Native and Mexican American; first AFS Mexican American high school exchange student (New Zealand), first director of Los Angeles Public Library, first Executive Director of the American Library Association where she secured $200 million from Bill Gates for Internet access and computers for libraries in the 21st century, and established the national Spectrum Scholarships. She has been on the Advisory Committee for Knowledge River at the University of Arizona since it started 15 years ago, the only graduate library program for Black, Latino/Spanish Speaking, Native American, and Asian/Pacific Islanders. In 2014, she returned from Monterey County to live in New Mexico again, and was appointed by the Governor to the NM State Library Commission.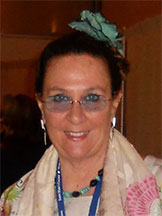 Anana McGrattan, NMSLF Vice President
Alana has been working in Libraries and Indian Education for over 40 years as the Library Media Coordinator at the Albuquerque/Santa Fe Indian School with the All Indian Pueblo Council; Library Specialist opening the library at the CNM at the Rio Rancho Campus; Tribal Libraries Program Coordinator New Mexico State Library. She designed and implemented programs, wrote and managed grants, collaborated on programs providing outreach and extensive resources, represented school and public library programs to New Mexico Tribal leaders and program managers, and worked with the New Mexico State Legislature on school and public library legislation. Alana earned her BA in Education at St Mary's College in South Bend, Indiana, her MA in Education at the University of Notre Dame, and her MLS in Library Science at Columbia University. She is Chair of the New Mexico Chapter of the National New Deal Preservation Association and Chair of the Ashgabat Committee for Albuquerque Sister Cities. Alana owns and operates a thirty-acre farm in Corrales New Mexico.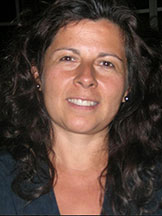 Maria Sheldon, NMSLF Board Member
Maria is an educator at Santa Fe Public Schools. She works at Ortiz Middle school. At her school, she works primarily with native Spanish speaking students from Mexico and Central America. Her classes are college-preparatory in nature providing the support necessary for these students to be on track to attend college. Her background includes a Masters degree in Political & Economic Development. She is originally from Mexico and has a BA in Science of Education with an emphasis in Foreign Language Acquisition from Universidad de las Americas in Puebla, Mexico. Maria is currently serving on the Américas Award Committee, given in recognition of U.S. works of fiction, poetry, folklore, or selected non-fiction (from picture books to works for young adults) published in the previous year in English or Spanish that authentically and engagingly portray Latin America, the Caribbean, or Latinos in the United States.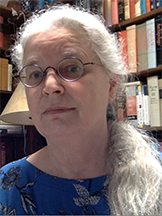 Lucinda Surber, NMSLF Secretary
Lucinda became a full-time Santa Fean in 2007 when she and her husband, Stan Ulrich, moved to the City Different with two very cranky cats to the home they purchased in 1998. A native Californian, Lucinda graduated from Stanford University and taught elementary school and technology classes for teachers. Now retired from full-time teaching, Lucinda is still very much involved in education, traveling around the country (Alaska, Georgia, Iowa, Louisiana, Montana, and Texas recently) to provide professional development in mathematics for elementary and middle school teachers as a consultant for Math Solutions. A past Co-President of the Friends of the Santa Fe Public Library, Lucinda maintains the Friends website. Lucinda and Stan run Stop, You're Killing Me!, an online resource for lovers of mystery, crime, thriller, spy, and suspense books. They serve on the board for Left Coast Crime, helping to organize the annual convention. Lucinda also created Bookworm For Kids, an online resource for all who are interested in encouraging children to love reading. In her spare time Lucinda loves attending operas, visiting art museums, and riding on trains.